Class of 1967
Coral Gables Senior
High School
ANNOUNCEMENTS
A Message to Cavaliers about 'Friends of Gables High'
from Alex Soto, October 2019
Our Alma Mater is in desperate need of upgrades. A new organization, Friends of Gables High, was formed to promote, protect, and enhance our Alma Mater.
I have joined, attended their board meetings, and encourage you to support them. If you do, let them know that you are part of the Class of 1967. They are aware and grateful for our donation from money left over from our 50th reunion.
Please see the note below from Darrell Payne, Chair of Friends of Gables High.
* * * * * * * * *
Friends,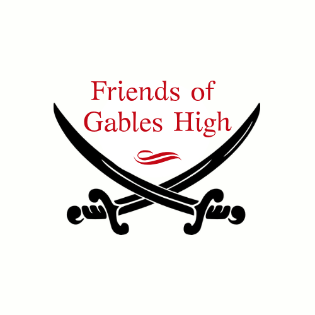 You may know that Gables High is now in the midst of a $26MM renovation. We see this as a once-in-a-generation opportunity to finally upgrade the entire campus, to have buildings and facilities fully worthy of the best-in-class education provided by the dedicated teachers and administrators at Gables High. The campus should be a center of learning that also reflects the beautiful and unique attributes of the City of Coral Gables. We want every Gables resident, and every potential Gables resident, to take one step on the campus, and to say, "Wow - I want my child to come to this school!"
Friends of Gables High, Inc. is a non-profit dedicated to supporting excellence in academics at Gables High and helping to have Gables High recognized as one of the top high schools in the country. We're fundraising; we're connecting with Gables High alumni; we're working with the school, with parents, with the City, with Miami-Dade County Public Schools, and with community and business leaders.
Darrell Payne
Chair, Friends of Gables High
https://www.friendsofgableshigh.org/
* * * * * * * * *
50th Reunion Video !!!
April 30, 2018
https://www.facebook.com/groups/1053158851454999/videos/
Facebook group name: Gables Reunion '67
If you're not in this Facebook group yet, click the link, ask to join, and we'll add you.
Dear Cavalier,
We hope those who attended have warm and fond memories of reconnecting with our classmates. Let's not lose touch with our friends!
As most of you know, we had sufficient funds left over from the reunion to make two substantial gifts to Gables that will inure to the benefit of students for years to come—a scoring table for the athletic department and a large array of informational screens located at the epicenter of student activities. Both of these have been installed and are in daily use at the school.
A grateful Gables High student body, administration and faculty made a wonderful video to thank us for our generosity. On Facebook go to our web site: Gables Reunion '67 and enjoy the video. I assure you it will make you feel good and also make you wonder if we were ever that young—yes, we were!!
Best to each of you,
Alex
50th Class Reunion Pictures - Apr 2017
Our reunion weekend was so memorable! Thank you Alex Soto and the reunion team for making this a wonderful reunion weekend.
Please visit the Facebook page for pictures and comments for Friday's and Saturday's parties (April 28 & 29, 2017):
https://www.facebook.com/groups/1053158851454999/
Facebook group name: Gables Reunion '67
If you're not in this Facebook group yet, click the link, ask to join, and we'll add you.
JennyAbreu, the professional photographer's site has many, many photos:
http://www.jennyabreu.com/Parties/Reunions/Coral-Gables-High-50th-Reunion/April-29-2017/i-qxZLKmn
PLEASE! Check keep your contact information up-to-date here on this Gables67.org portal. There was talk of a 55th reunion and this will be our continuing point of contact for news and updates.
Contact information is still missing for hundreds of our classmates. Please spread the word to lost classmates to join this portal at this URL:
gables67.org